Parmesan Truffle Popcorn Seasoning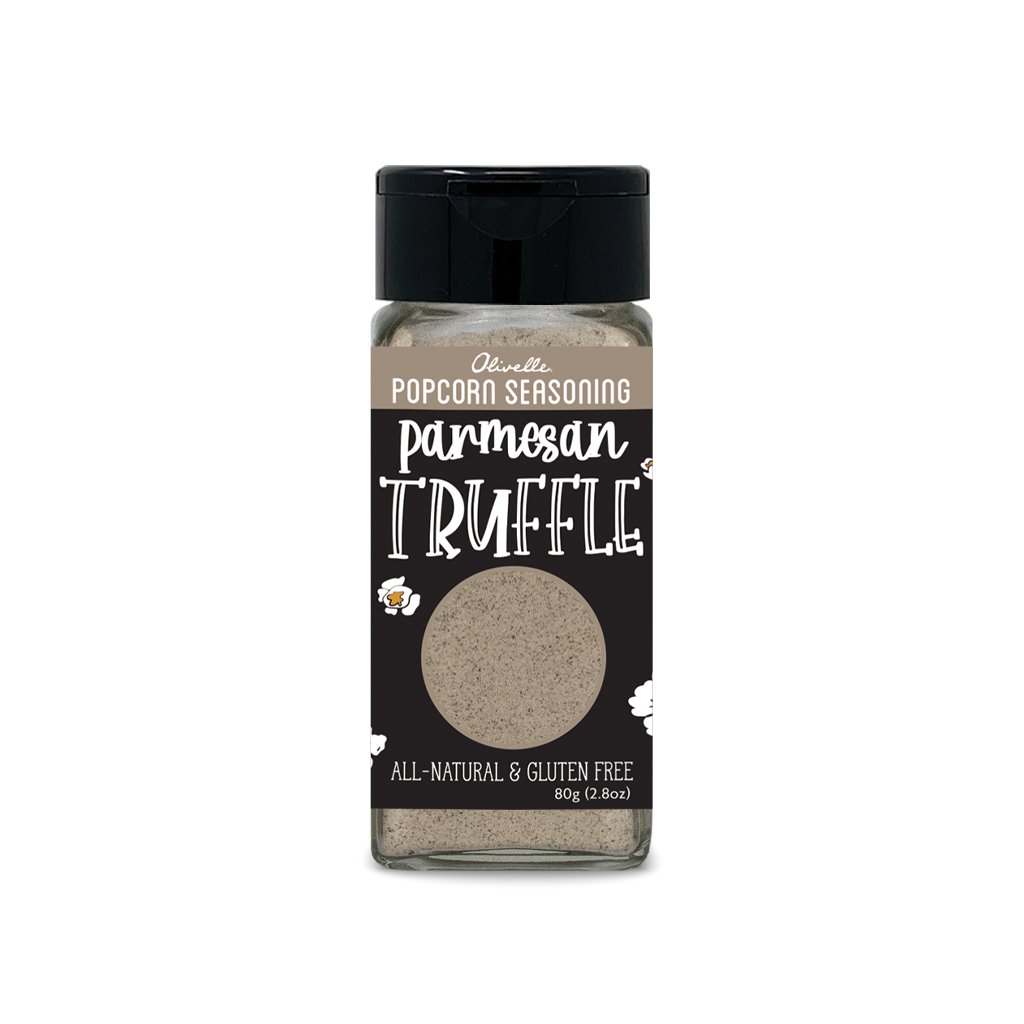 Parmesan Truffle Popcorn Seasoning
Regular price
$1095
$10.95
---
The Art of Flavor
®
Taste: Sweet, buttery, and salty!
This cheesy and umami blend is the perfect seasoning for popcorn lovers! Use Olivelle's Microwave Popcorn Popper, to make fresh popcorn at home a breeze. Then season with your favorite olive oil (we love Sweet Cream Butter Olive Oil) and the Parmesan Truffle Popcorn Seasoning for an explosion of flavor! 

How to Enjoy:
Finish freshly popped popcorn
Mashed & Roasted Potatoes

Scrambled Eggs
Chicken or Steak
Roasted Veggies
Directions

Pop kernels. 
Drizzle or spray with olive oil (we love Sweet Cream Butter or Black Truffle).
Season liberally with Parmesan Truffle Popcorn Seasoning. Taste. Add more seasoning if needed. 
Enjoy!
Nutrition
All Natural, Gluten Free, & Soy Free.
Ingredients: Sea Salt, Parmesan Cheese, Black Truffle Powder, Shiitake Mushrooms Powder, Black Truffle Oil (Extra Virgin Olive Oil, Natural Truffle Essence), Black Pepper. CONTAINS DAIRY.
Nutrition Facts: Serving Size 1g, Servings Per Container 80, Calories 0, Calories from Fat 0, Total Fat 0g (0% DV), Saturated Fat 0g, Sodium 220mg (10% DV), Total Carb. 0g (0% DV), Dietary Fiber 0g, Sugars 0g, Protein 0g (0% DV). Percent Daily Values are based on a 2,000 calorie diet.
Pkg. & Size
Packaging: Glass jar with a plastic shaker lid. 
Size: 2.8oz (80g)